Melbourne String Ensemble Tour
Since its formation, the MSE has been a touring orchestra. We have toured every major city in Australasia and every two years, MSE embarks on international tours to Europe, South East Asia or North America.
Music is an international language and touring is an important way for our students to develop broader perspectives on other cultures and their approach to music making.
On tour, MSE students have the opportunity to rehearse and perform with other youth orchestras playing joint concerts in wonderful concert halls such as the Liederhalle in Stuttgart, Tonhalle Maag in Zurich and Tartu University Hall in Estonia. It is important to play Australian works in other countries, and through the cultural exchange, Australian students develop international networks that benefit them greatly in their professional careers.
MSE further organizes masterclasses for students on their solo repertoire and we have worked with notable pedagogues such as;  Christoph Poppen, Maria Kliegel, Anke Dill, Wen-Sinn Yang, Ida Bieler, Johannes Goritzki, Mi-kyung Lee and Stephan Picard.
Below are some of the places MSE has visited as part of its extensive touring and exchange programme. 
Past International Tours and Exchanges:
2021: Cancelled due to coronavirus pandemic, planned for USA and Canada
2018: Tour of Munich , Vienna, Stuttgart, Zurich
2016: Melbourne exchange - hosted Junges KammerOrchester Stuttgart
2015: Tour of Prague, Weimar, stuttgart
2013: Tour of  Ljubliana, Zagreb, Varazdin and Venice,
2010: Tour of Spain and Portugal
2008: Melbourne exchange - hosted Tallinn International Youth orchestra
2007: Tour of Sweden, Estonia, Finland, Russia
2006: Melbourne exchange - hosted Junges Kammerorchester Stuttgart
2005: Tour of Berlin, Munich stuttgart
2004: Tour of New Zealand
2003: Tour of Berlin, Stuttgart, Cologne,
2000: Tour of Singapore, Kuala Lumpur and Hong Kong
1995: Tour of Singapore, Kuala Lumpur and Hong Kong
1994: Tour of Germany, Austria and the Netherlands
1991: Tour of New Zealand
1989: Tour of Italy, Germany and  Austria
1988: Tour of United Kingdom, Germany Austria
1986: Tour of Germany, Italy and Austria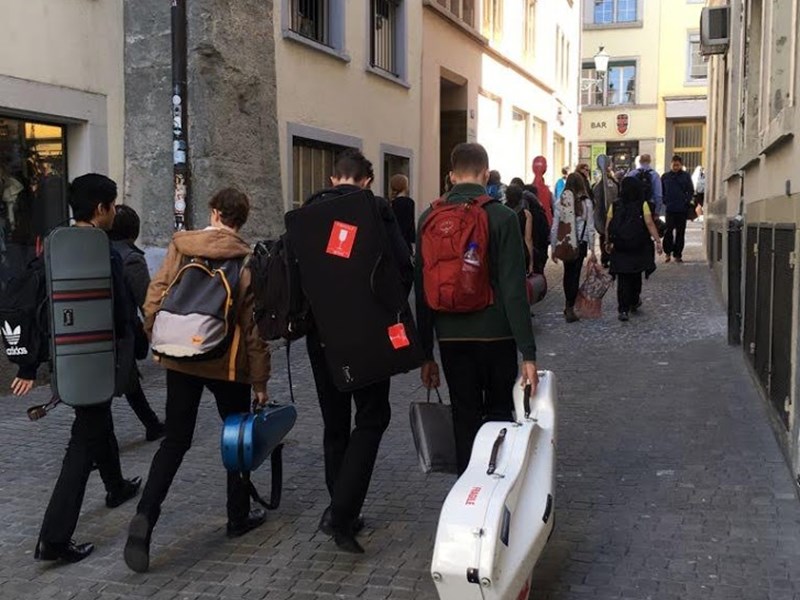 2024 Germany
The Melbourne String Ensemble is excited to announce the March-April 2024 tour to Germany
MSE will spend three weeks in major German cities, starting in Berlin and ending in Stuttgart, working with various youth orchestras, participating in masterclasses, and performing at some wonderful venues. There will also be plenty of sightseeing along the way.
Details will be released shortly. 
Pencil in these dates and stay tuned to hear more about our exciting journey ahead!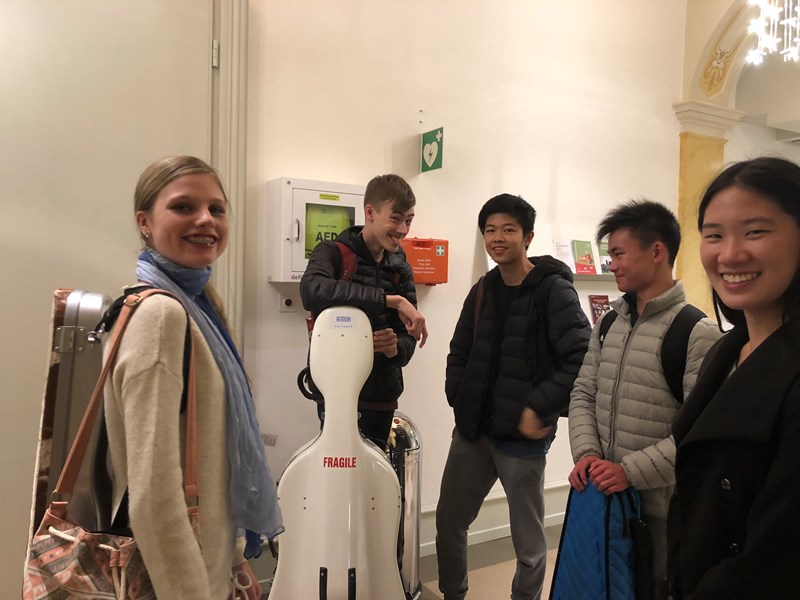 2018 European Tour
In April of 2018, 29 students and 11 parents toured the musically significant cities of Zurich, Stuttgart, Munich, Salzburg & Vienna. It was a significant musical and cultural experience for all thise involved, and included visits to cities that have produced some of Europe's greatest classical composers.
Melbourne String Ensemble acknowledges the Wurundjeri, Woi-Wurrung people of the Kulin Nation, upon whose Country we are based and recognises their continuing connections to community, culture and country.  We pay our respect to their Elders past and present and extend that respect to all Aboriginal and Torres Strait Islander peoples today.