Melbourne String Ensemble Launches The Seasons Project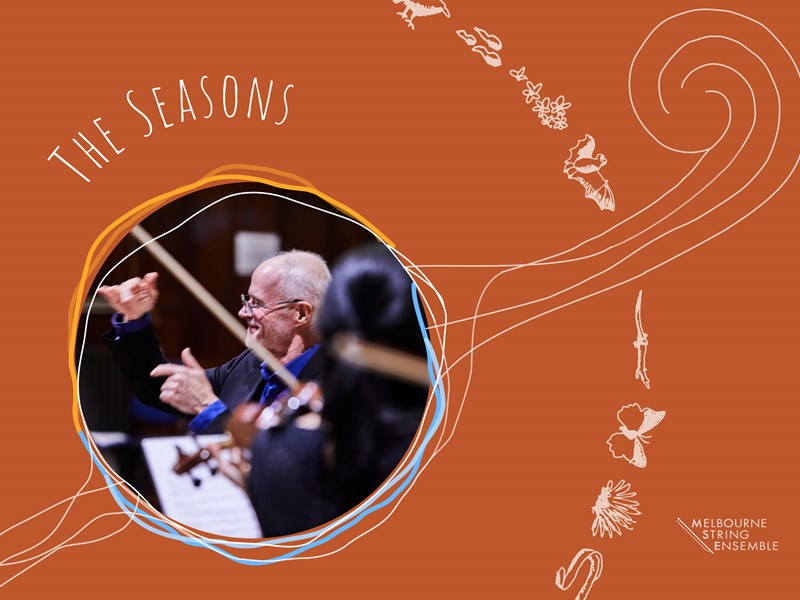 Reimagining a contemporary and diverse youth music organisation through newly commissioned music for string orchestra
Melbourne String Ensemble is excited to launch a bold project that will contribute to youth music in Australia. 
MSE has commissioned First Nations composers to write new works for string orchestra inspired by seasons from their traditional Countries. 
The Seasons project explores perceptions of the seasons, how they are changing, and how we tell their stories. MSE musicians are very excited to have the opportunity to participate in workshops and recordings with the composers. 
The first three commissions of the series by renowned didjeridu artist/composer William Barton, acclaimed composer and educator Christopher Sainsbury and Melbourne's own composer singer-songwriter James Henry will be performed alongside Vivaldi's much-loved Summer and Winter at the Melbourne Recital Centre on 30 April 2022.
MSE hopes to keep building this set of new works with commissions by composers including Brenda Gifford and Aaron Wyatt with the aim to tour all works regionally. MSE welcomes interest from venues and festivals. Please get in touch via the contact page. 
'Melbourne String Ensemble is re-imagining itself, and I'm excited to see how deeply they have connected tradition and history with a strong and viable vision for future sustainability and growth.

We need to invest in young string players because they traverse the traditions of music. By working with composers in the 'now' they learn to bring knowledge of the past to music of the present…. This is how we build future-ready artists.'

Katy Abbott, composer
Melbourne String Ensemble acknowledges the Wurundjeri, Woi-Wurrung people of the Kulin Nation, upon whose Country we are based and recognises their continuing connections to community, culture and country.  We pay our respect to their Elders past and present and extend that respect to all Aboriginal and Torres Strait Islander peoples today.